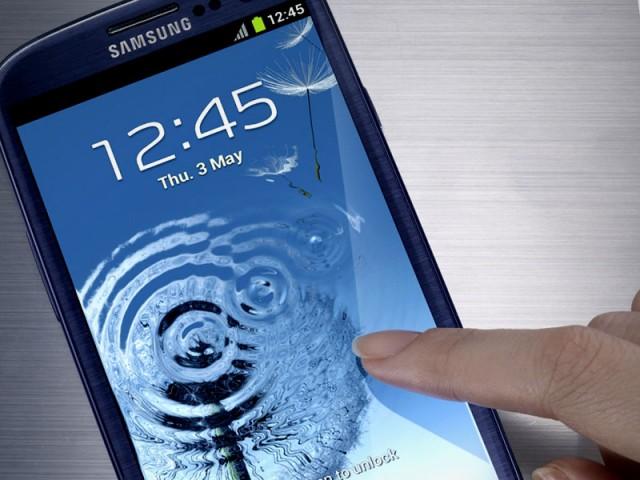 The US looks with envious eyes this morning as the Galaxy S III launches in more than 28 countries. Samsung's march to global domination with their flagship handset continues all through the end of July with a total of 296 carriers in 145 countries. Unfortunately, those whispered rumors about a delay in the Pebble Blue version of the Galaxy S III are turning out to be real.
Samsung has released a brief statement after information dropped from a UK retailer noting that their own expected inventory of the Pebble Blue Galaxy S III would be delayed at launch. Samsung, for its part says the darker blue variant is manufactured differently than its white counterpart including a "newly invented blue color and special hyper glaze material." Samsung's own statement highlights the company's high quality standards are holding production back, though they are making all the efforts they can to meet demand. We know that Samsung is undergoing quite a bit of demand, so we pretty positive Samsung isn't taking this hiccup lightly.
As for the 16GB white model, it's expected to be available to launch carriers as planned, and availability of the blue model is now expected to happen sometime in mid-to-late-June globally.
So what does this mean for T-Mobile? It's hard to tell at this point, we know Samsung has said to expect a US launch sometime in June and our own information pinpoints to a June 20th launch. However, if Samsung is undergoing manufacturing troubles and has global demands to meet, it is possible there could be a small delay for US carriers. Still, at this point that's complete speculation and we'll just have to wait *patiently* to find out.
Check out Samsung's full statement below:
"Samsung's GALAXY S III Pebble Blue version comes with a newly invented blue color and special hyperglaze material. In order to meet the highest internal quality standards and to provide the best quality GALAXY S III to customers, a short supply of Pebble Blue version is expected in some regions in the next 2-3 weeks. Samsung is working hard to ensure that customers will get the Pebble Blue colored devices as soon as possible."