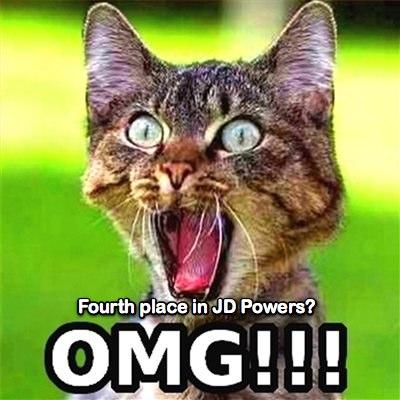 T-Mobile is on the offensive today, hoping to get word out about their own disappointment on today's fourth place JD Power wireless customer care awards. While we've already got two internal statements covered inside our earlier post, this is the official media statement being circled around courtesy of T-Mobile's PR team. I appreciate T-Mobile's recognition of their own disappointment and I truly believe they can bring the level of service we expect back this year. They have the tools and now they have the motivation to do exactly that. It's a challenge, but hopefully one they will not only succeed at it, but also raise above their own previous success to new-found levels of customer service greatness. I know that's exactly what the front-line team and customers want.
T-Mobile Addresses Latest J.D. Power Customer Care Results

Delivering outstanding customer service is core to T-Mobile, and we've been consistently recognized as a leader in Customer Care. This makes our fourth place ranking in the J.D. Power and Associates 2012 Wireless Customer Care Study difficult and disappointing.

T-Mobile incorporated several changes in a short period of time at the beginning of this reporting period. We introduced many new offers combined with changes to our policies and procedures, which made it difficult for our frontline to deliver the highest level of service to customers. Realizing the impact, T-Mobile reacted quickly and made significant adjustments to improve service. For example, changes made to our Speech Interactive Voice Response (SIVR) system have been well received. We're also making strides to more efficiently resolve customer issues.

T-Mobile is committed to re-establishing our outstanding service reputation, giving our customers the great service they expect and deserve.