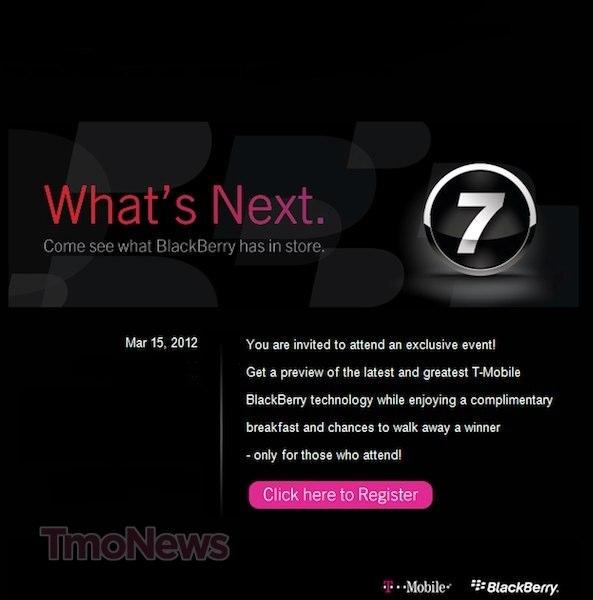 Update: T-Mobile PR reached out to me and advised me this event is for business-2-business and Blackberry. No new products are expected to be announced. 
If any of you out there are still interested in what Blackberry has to offer, I'd keep your eye on March 15th and a T-Mobile/Blackberry event taking place in Washington D.C. Admittedly, we're a little short on info outside of an invitation that was forwarded to us by an attendee. It's the first time we're hearing about it and with the knowledge that Blackberry isn't rumored to have anything truly amazing on the horizon, we're not sure exactly "what's next." Other than a new CEO that is. The invitation does call this a "sneak preview of Blackberry's latest and upcoming technology…" so we're hopeful something new will be shown off…say Blackberry 10 devices?
This is an invite-only event and we honestly don't know any more about it than what you see here. Rest assured we're already looking into this however and trying to discover what Blackberry could have in store.