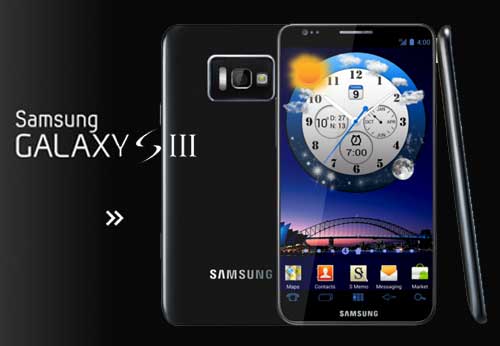 This week started out with some uncertainty on the Samsung Galaxy S III launch and while it's ending with the same uncertainty, we're not completely empty handed. As it turns out, the Samsung earnings call held a little goodie for those of us carefully listening regarding the existence of the Galaxy S III. For what it's worth, I don't think anyone actually thought the Galaxy S III didn't exist, but Samsung had yet to publicly acknowledge such a device by such a name. During Samsung's call this week, a company executive named Mrs. Younghee Lee acknowledged the existence of the smartphone in response to a question regarding the launch date. Mrs Lee responded, "We are still reviewing several options when to launch. We will let you know when it's decided."
Also of note was the discovery of Samsung model GT-I9300 on Samsung's support site early this morning. This is one of the highest model numbers discovered for a Samsung device (Galaxy Nexus was i9250), which is leading to some speculation that the i9300 is in fact the Samsung Galaxy S III.
So why the potential delay? Well first, it's not really a delay because it's not announced. Samsung can't delay a non-existent announcement. The other suggested reason for the delay are rumors that multiple versions of the Galaxy S III exist and Samsung is still deciding which model to take to production. Samsung could choose to use their own quad-core 1.5GHz Exynos 4412 processor, but there is a chance they could also decide to use a next-generation dual-core 2.0GHz Exynos 5250.
Given all of this, the unveiling of the Samsung Galaxy S III at Mobile World Congress next month in Barcelona looks less and less likely, but that isn't necessarily a bad thing. We're perfectly content with letting Samsung take their time perfecting their next-generation flagship device and release it when it's ready to take on the world.