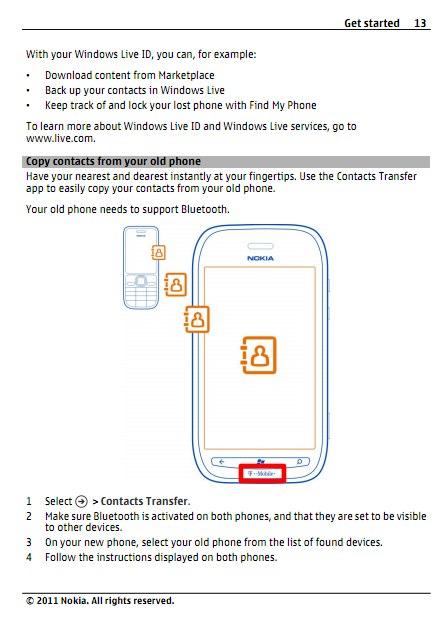 At this point I'd say we were already pretty confident in the arrival of the Nokia 710 Lumia on T-Mobile next week but, the Wall Street Journal is now reporting that is exactly what is going to happen. Citing sources "familiar with the companies plans" the announcement will take place at next weeks press event next Wednesday on December 15th.
The Lumia runs Windows Phone Mango 7.5 and includes personalized software from Nokia. The 710 features a 3.7″ WVGA display with Nokia's ClearBlack technology, 1.4GHz single core processor, 512MB of RAM, 8GB of internal storage, HSPA+ at 14.4Mbps, 5 megapixel camera and video capture at 720p HD.
At this point, I wonder if Nokia and T-Mobile will have anything surprising to announce since everyone seems able to "confirm" the arrival of the 710 Lumia. I hope so, I hope Nokia is ready to make a monstrous return to the US.