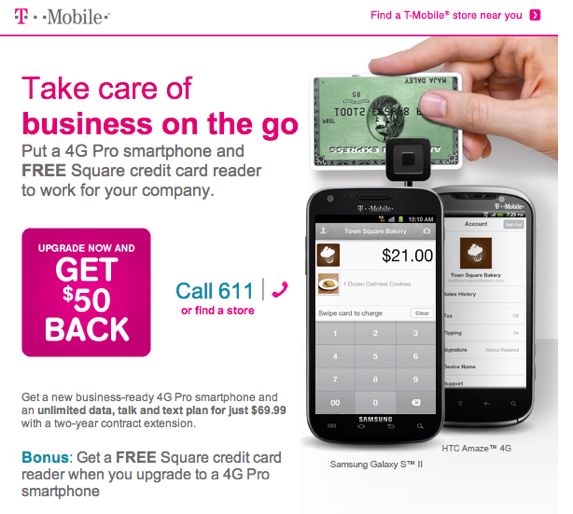 Here's one we didn't see coming…T-Mobile is unveiling a promotion this week by partnering up with mobile payment operator, Square. T-Mobile is offering its business users an upgrade plan allowing them to buy a 4G smartphone and select unlimited talk, text and data for $69.99 with a two-year contract.
Along with the purchase of the smartphone and selection of the rate plan, T-Mobile is including a free Square mobile payment credit card reader with the 4G smartphone upgrades. This is the first promotion from Square with a mobile carrier and I'm betting Square hopes this will provide some nice publicity for their service.
No word on when this promotion begins or ends or if it will ever come to the consumer side of things but we're certainly glad to see T-Mobile being pro-active on the business front hoping to offer a leg up on the competition.