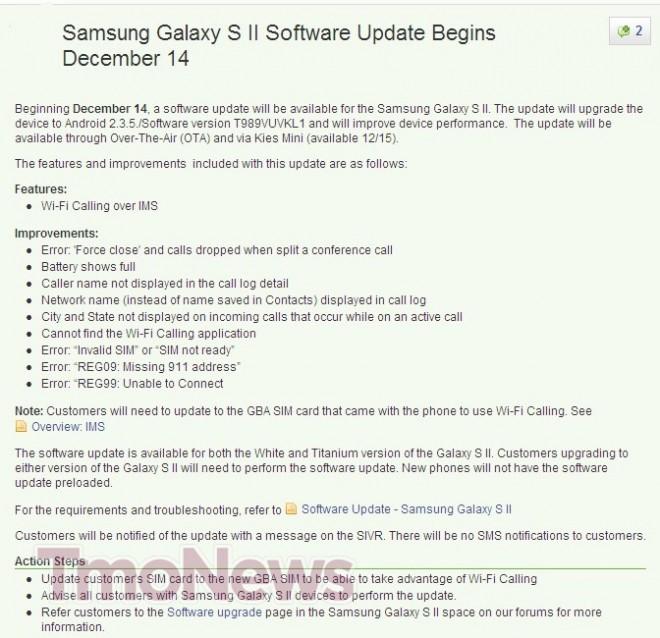 I know Galaxy S II users were a little jealous by Mondays news of the HTC Amaze 4G software update that included Wi-Fi calling. Well be jealous no more Galaxy S II owners as your very own update is on the way beginning today giving you the very same Wi-Fi calling option.
Galaxy S II devices will be upgraded to Android 2.3.5, software version T989VUVKL1 that includes the following enhancements:
Caller ID enhancements
Battery enhancements
Wi-Fi calling enhancements
The upgrade will be sent Over-The-Air (FOTA) and will also be available via Kies Mini. This is great news for both HTC Amaze 4G and Galaxy S II owners as they finally have the awesome option for Wi-Fi calling.
More info: T-Mobile