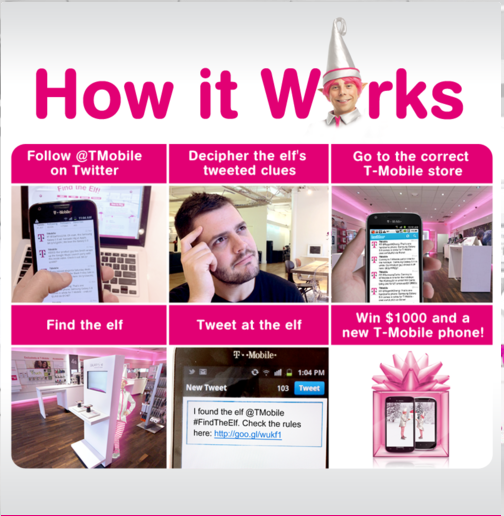 T-Mobile's #FindTheElf Twitter contest is coming to you Los Angeles, tomorrow, December 14th. Having already visited New York on December 7th, the contest goes cross country and lands in Sunny California for one more day of $1000 dollar prizes and Galaxy S II smartphone giveaways to a few lucky winners. So LA, want to know how to win?
Follow @tmobile on Twitter
Decipher the elf's tweeted clues
Go to the correct T-Mobile store
Find the elf
Tweet "I found the Elf" to @TMobile using the #findtheelf twitter hashtag, this must be a public tweet and not a direct message
Win (hopefully)
While you're waiting for the contest to go down, check out the winners video for New York.