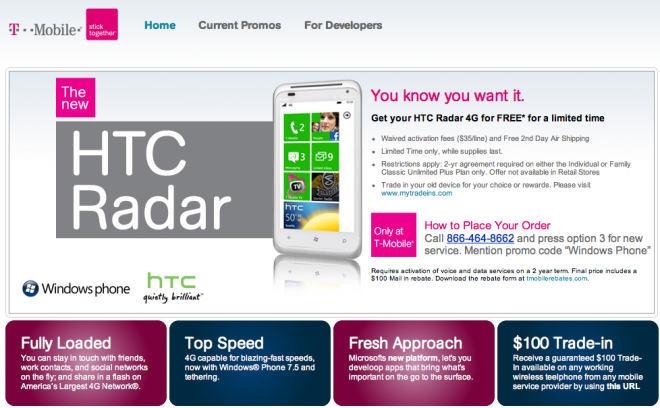 If you're looking for an opportunity to pick up the HTC Radar 4G free for a limited time, T-Mobile's WMDeals site is a great place to start. T-Mobile current promo offers up a Radar 4G for free (after mail-in-rebate) with a two-year agreement. There are some restrictions however, as you must be on an Individual or Family Classic Unlimited Plus plan. Unfortunately this offer isn't available in stores.
The real kicker is toward the bottom right of this page and the $100 trade-in offer on "any working wireless telephone from any mobile service provider" thereby making the final price of the HTC Radar 4G through this page $100 in your favor. Who can complain about a free phone AND an extra $100 dollars?
Hit the T-Mobile WMDeals page for more info.