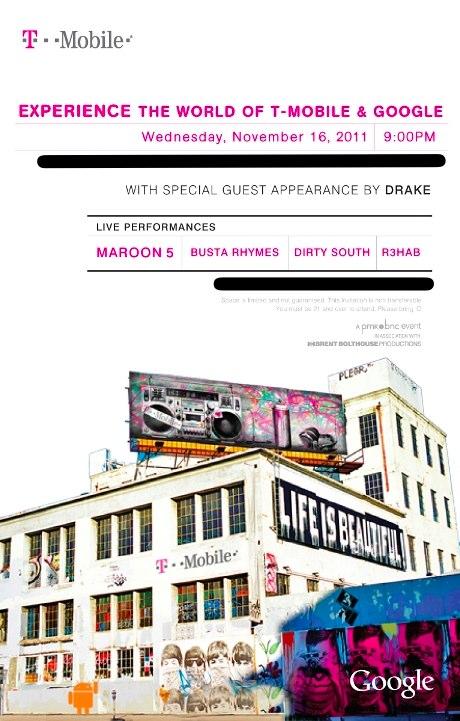 We've just learned from our friends over at Androidandme that T-Mobile and Google are hosting a special event the night of their special announcement. So let's just get the elephant in the room out of the way first…with some major musical guest appearance, it still by accounts looks like a music announcement. There has yet to be any indication Samsung has any involvement in this event and it's absolutely plausible that an event can happen without a device launch and focus completely on music. We still don't know much about the event but we're still by all accounts expect Google to launch their very own music service.
Reiterating our post from this morning we urge you to look at this event as a music-specific happening and not something that indicates T-Mobile and Google are ready to launch a new smartphone. I know there are high hopes for a possible Galaxy Nexus launch and even so we've already said it half a dozen times, keeping your hopes tempered is the best thing we can do.
No matter what, you'll see the announcement live on YouTube.com/Android.