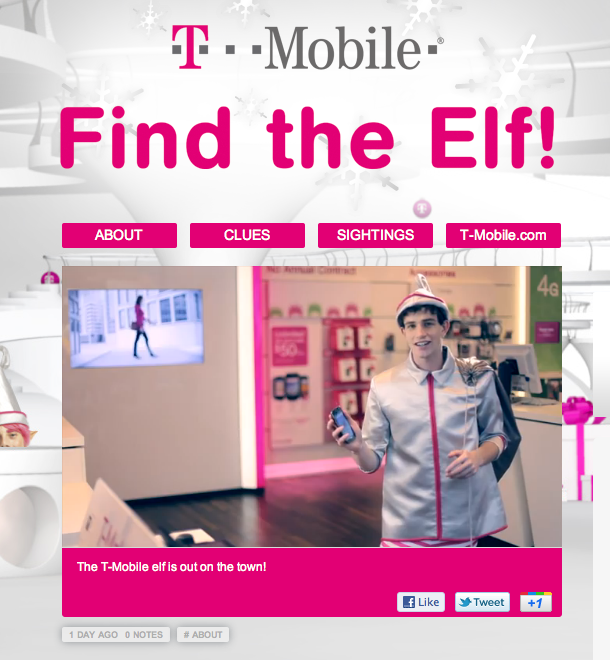 T-Mobile just announced their newest promotion, the #FindTheElf Twitter promotion offering you a chance to win $1,000 and a Galaxy S II smartphone. So how do you win?
Follow @tmobile on Twitter
Decipher the elf's tweeted clues
Go to the correct T-Mobile store
Find the elf
Tweet "I found the Elf" to @TMobile using the #findtheelf twitter hashtag, this must be a public tweet and not a direct message
Win (hopefully)
So how will you know which locations to keep watch on? Well T-Mobile made it easy by posting it up in the contest rules and regulations.
New York, New York on Wednesday, December 7th, 2011
Los Angeles, California on Wednesday December 14th, 2011
Atlanta, Georgia on Friday, December 16th, 2011
During each Promotion Period a  one (1) clue will be Tweeted from the @TMobile Twitter account  about which of the T-Mobile® retail locations in that City the T-Mobile® Elf ("Elf") presently can be found. The Elf will be wearing Holiday clothing with a T-Mobile badge.
Read the full contest rules for all the details.