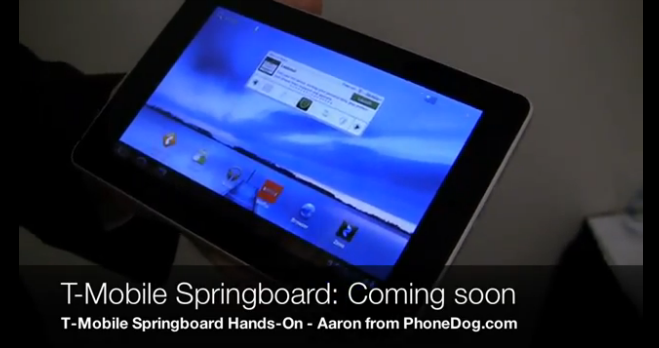 We've seen the T-Mobile Springboard in the wild, we've seen it appear on T-Mobile's website and we've seen the leaked press shot but we haven't seen a video hands on. Well now we have thanks to the folks attending CTIA 2011 in San Diego. Our very own Hairon Baker is giving about an 80 second look at the future Huawei tablet arriving on T-Mobile which is going to sit on store shelves at just below the $200 mark.
Wait, you wanted more than one video? Well great as we've included the boys from Android Central who are also giving us a video hands on. There isn't much here we don't already know as Huawei has confirmed the 7″ IPS display, Android 3.2 Honeycomb, 1.2GHz dual-core Qualcomm 8260 processor, 5 megapixel camera on the back and 1.3 megapixels on the front and 720p HD video recording.
Huawei and T-Mobile are promising an "affordable" price but we know what it's going to be, $199.99 with a two-year contract. Don't worry, it's not going to be a secret much longer. How can it stay secret for long if it's launching in a month anyway? This one is going to be a perfect stocking stuffer.