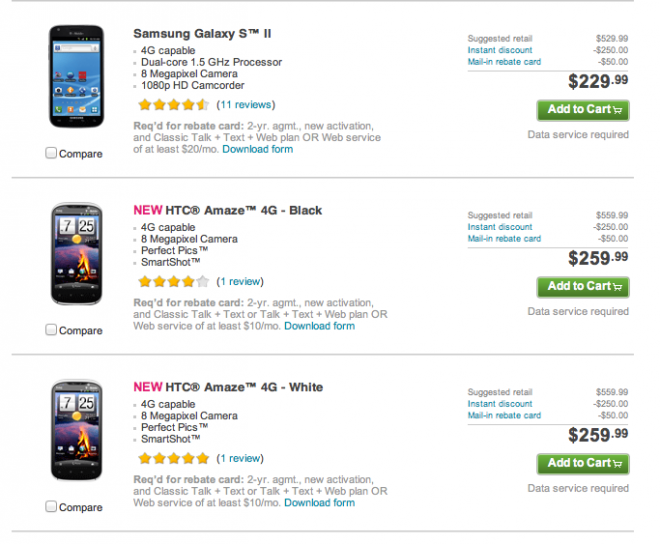 Did you miss your opportunity to pre-order the Samsung Galaxy S II or HTC Amaze 4G? Well don't you worry as you can now pop into any of your local T-Mobile corporate stores starting today and purchase either one. The Galaxy S II and HTC Amaze 4G mark T-Mobile's first entry into the 42Mbps HSPA+ smartphone world and if early reviews are any indication, both devices are well worth the money.
Choosing between the two is likely to be more of a personal choice between the stronger camera in the HTC Amaze 4G or the raw processing power in the Galaxy S II. Obviously the differences between both devices extend well beyond those two factors so we encourage you to stop into your local T-Mobile store and try them both out.
In the meantime you can check out some hands on videos of the HTC Amaze 4G or the Galaxy S II and try to decide which phone is right for you.