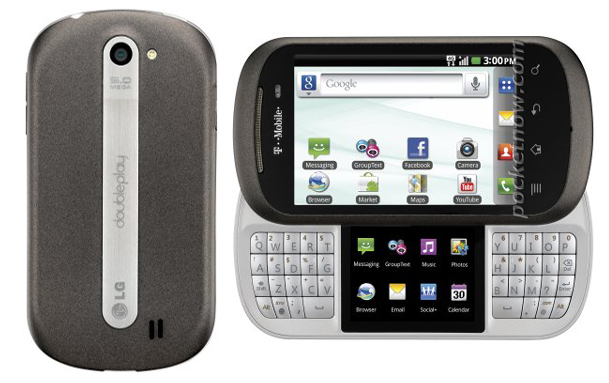 The LG Doubleplay has finally made it's first press shot appearance on T-Mobile thanks to the boys at Pocketnow. The dual-screen Android phone has long been rumored for a T-Mobile arrival ever since it's first accidental appearance four months ago at an event in London. We've been working with the "Flip II" codename for some time but judging by these images, "Doubleplay" will in fact be the launch name.
We'll just say we assume the  "Doubleplay"  is just a way to get the the whole two-screen deal in the name of the smartphone. Things are looking pretty good for a November 2nd launch according to our leaked roadmap which showed the above image in a slightly different color ready for a 2nd of November launch.
I have to admit that I'm eager to get a hands-on with the dual-screen Doubleplay and see exactly how having two screens can benefit my smartphone usage.