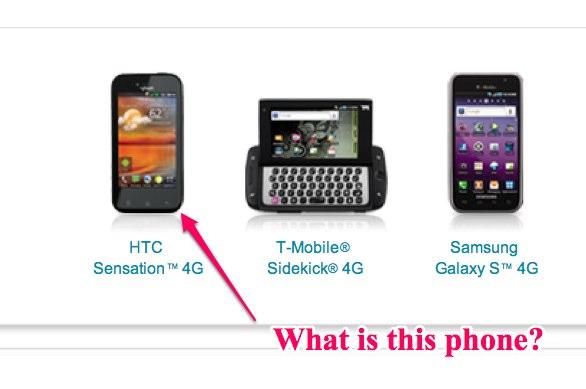 Update: Someone on Twitter pointed that Chrome users who can inspect the element on this page will see clear as day indication that this is a myTouch by LG. See the picture below: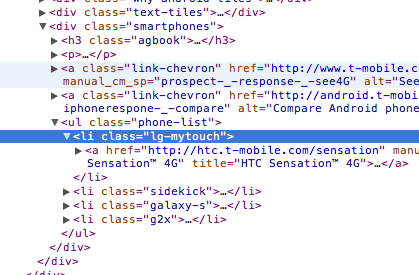 We should back up for a minute and say this isn't as much of a hint as it is a mistake. One thing is for certain, the device pictured on the Android page of T-Mobile.com is most definitely NOT the HTC Sensation 4G. In fact, judging by the three capacitive buttons we see at the bottom of the handset it absolutely reminds us those leaked shots of the myTouch by LG device that surfaced during the middle of September. The placement of the myTouch branding combined with the three capacitive buttons and we're sure that yet another shot of the future myTouch by LG device has leaked on T-Mobile's website.
We know we can't say with concrete evidence that this image is in fact one and the same with the myTouch by LG device that leaked but we're just feeling it in our bones. What say you?