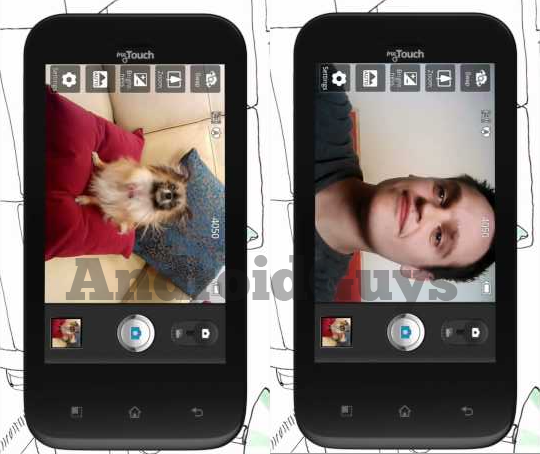 Sometimes smartphone leaks aren't reliant on ninjas, sources or someone digging through Flickr to find a test image from an unannounced device. Sometimes it's just about being in the right place at the right time and that's what happened to last night to the folks from Androidguys who noticed a couple of YouTube videos were uploaded to the T-Mobile YouTube account for the upcoming myTouch by LG. That's right, there is not one but two myTouch devices coming out before the end of the year.  These future myTouch devices will be called the "myTouch by LG" and the "myTouch Q by LG" and are expected to launch sometime in the first half of November.
The keyboard-less device is something we're told resembles a rebranded Optimus Sol with a 3.8″ AMOLED display running LG's Android overlay. The second myTouch device manufactured by LG will indeed have a four-row QWERTY keyboard and are both set to be mid-range myTouch devices. Those of you looking for dual-core power won't be steered away from the upcoming Galaxy S II or HTC Ruby in lieu of these myTouch devices.
It's likely that these devices are those referenced in the roadmap leaked back in June as the LG Maxx and Maxx Q. Maxx and Maxx Q are likely code names for the two upcoming myTouch by LG devices. Unfortunately but not unexpectedly T-Mobile has placed these YouTube videos on private so we'll have to wait for some "in the wild" images to surface for a better look at both devices. Until then, are you happy to see T-Mobile expand the myTouch line to manufacturers other than HTC just as Verizon has done with their DROID line?
Phandroid via Androidguys