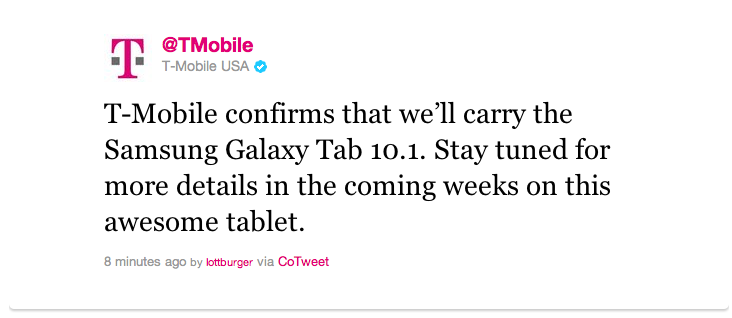 T-Mobile's tablet news is coming on strong today with the announcement via Twitter/Facebook the upcoming arrival of the Samsung Galaxy Tab 10.1″. That's about all we learned as T-Mobile promised to unveil "more details in the coming weeks on this awesome tablet."
We've been saying this one has been on the roadmap for some time so we can't say we're really surprised but the timing of the Tweet right after the Amazon Fire announcement is pretty funny.
Stay tuned for more!