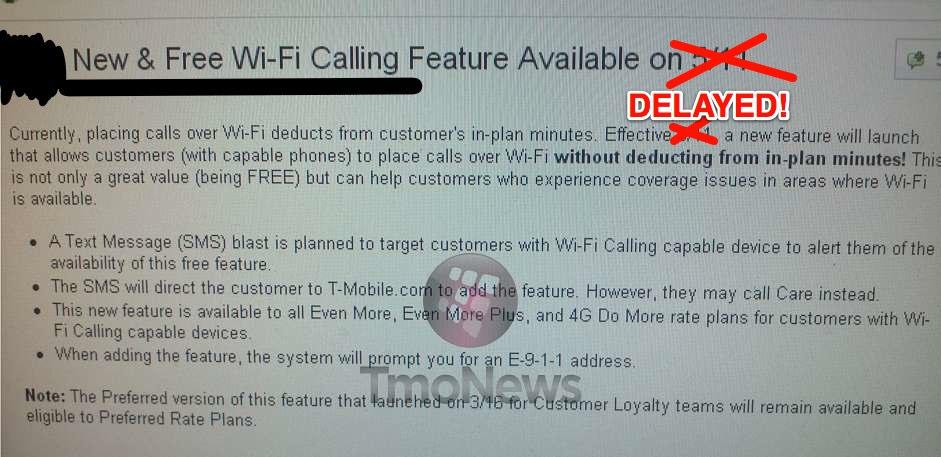 Some sad news for those of you eagerly awaiting the arrival of T-Mobile's newest Wi-Fi calling promotion. Early expectations were for a systemwide launch May 11th launch as our leaked internal shot indicated. Unfortunately we're just receiving word of a delay. T-Mobile hasn't given a new date as to when this service will arrive but we're hoping it won't be long! Stay tuned for more details!
Delayed Launch of Free Wi-Fi Calling Feature

The launch of the new free Wi-Fi calling feature has been delayed. This launch was originally scheduled for May 11, and you may  have seen communications or references to it.

Support teams are engaged and working toward launching this new feature as soon as possible. We will re-communicate the launch date and details of the offer when we have confirmation on the new date.