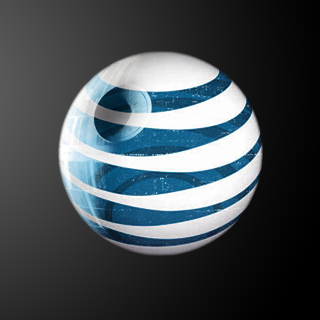 After last weeks Congressional hearing on the proposed AT&T purchase of T-Mobile it was clear that even partisan lines weren't stopping a laundry list of concerns from being presented. A rising number of states are already expressing concerns over the proposed deal, most recently California who saw their state utility commission vote 5-0 in favor of investigating possible implications. Analysts are backtracking on their bets that the deal will be approved with many stating that AT&T's "orchestrated launch" and "control of the story" is gone with many questioning just how good this deal is for the wireless market.
Antitrust experts continue to believe the deal will not be approved because of it will substantially less competition in the wireless industry. While AT&T expects it will have to divest some assets the question remains can AT&T do enough to persuade the Justice Department that the deal should move forward. In order to face the continued question as to what this deal means for industry price AT&T has brought on economic consultants including Navigant Economics. Navigant has found that AT&T and T-Mobile have two very "different classes of customer that rarely overlap." T-Mobile "aggressively courted value-seeking clients looking for cheap phones and no-frills service, and so had relatively few handsets that could compete with AT&T's high-end offerings such as the iPhone."
There is some hope in the notion that the Justice Department has showed it's willingness to block deals lately that would integrate the market horizontally. Examples of the blockage of H&R Block buying 2nd Story Software maker of H&R Block competitor TaxACT and Verifone from purchasing Hypercom leaving one major supplier of point-of-sale units.
It's by no means a done deal for AT&T and they still have a large and uphill battle to fight as more states continue to prepare their own investigations and with members of Congress moving beyond party lines to question the necessity of this proposed arrangement. Let's hope that the Justice Department and the FCC find plenty more reason to believe that AT&T isn't deserving of Magenta.