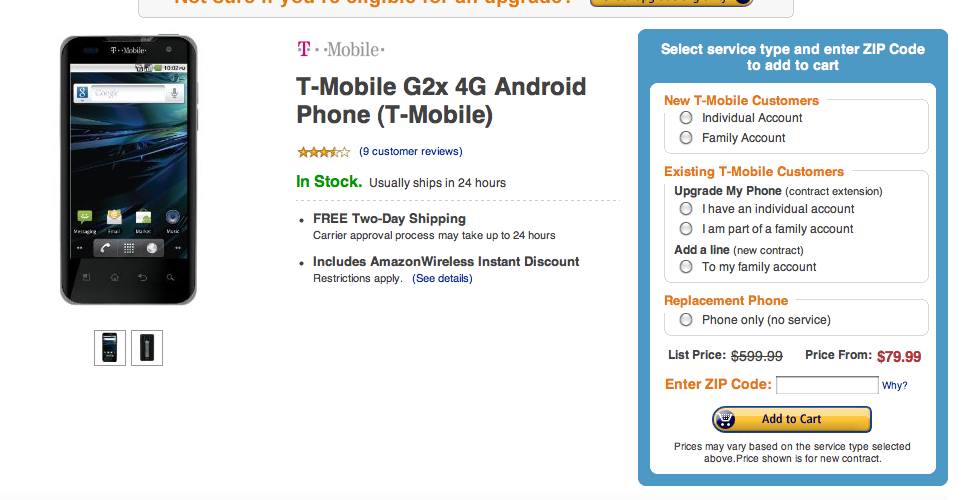 Since we're always looking for a deal on the newest T-Mobile handsets, Amazon has seen to oblige by notifying us that they have some excellent deals on the Sidekick 4G and G2x going on right now!
Looking to pick up the T-Mobile G2x, T-Mobile's first dual-core Android device? Amazon is prepared to put that G2x in your hands for just $79.99 on a new contract or add a line with a 2 year agreement. If you're looking to upgrade Amazon is still offering to offer you a great deal at $119.99 with a 2 year contract extension. That's a $80 savings over T-Mobile directly and you don't have to worry about those pesky rebates.
Perhaps your eyes have been set on the Sidekick 4G and you've been waiting for just the right deal to pick it up? Well Amazon is giving you the Sidekick 4G for $29.99 on a new or add a line 2 year agreement or $49.99 with a  2 year contract extension. That's a $70 and $50 savings respectively over T-Mobile directly.
Better act fast, these days don't last forever!