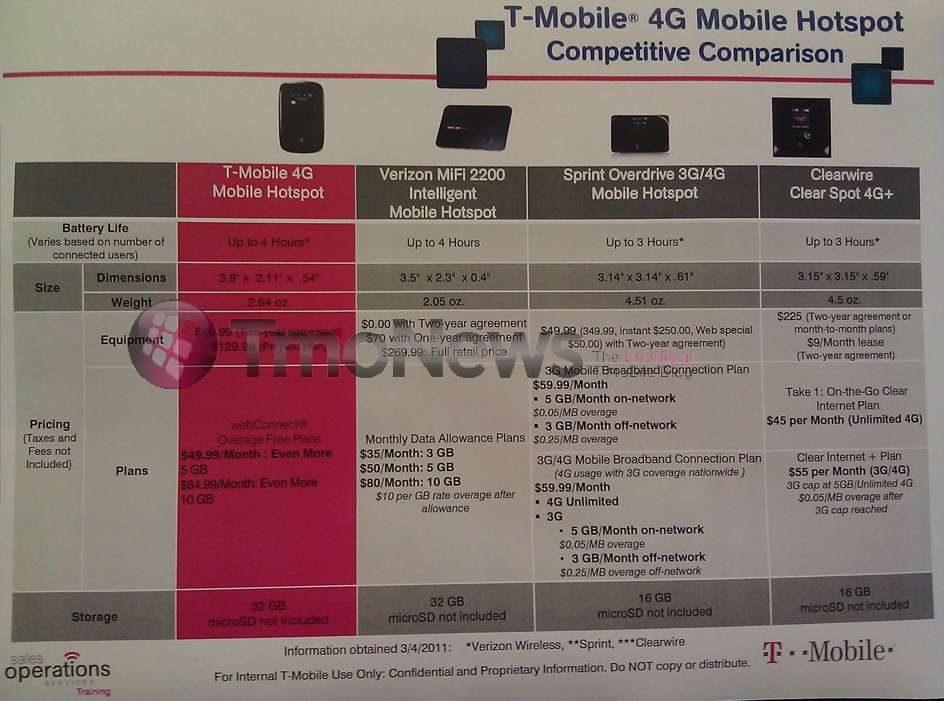 With the introduction of their very first 4G Mobile Hotspot in two days, T-Mobile dropped a comparison sheet showing how their new offering compares to the Verizon, Sprint and Clear competition. To be honest, it doesn't exactly appear to give T-Mobile the edge as Verizon bests them by $4.99 on the 10 GB monthly data allowance along with Sprint and Clear providing unlimited 4G data for $25 and $29.99 less respectively.
In any event T-Mobile will introduce their very first Mobile Hotspot in just two days and with that, enter a brand new market space with the hopes of capturing a little bit of that market from Verizon and Sprint. Of course if you are already an existing T-Mobile customer with a voice plan adding a webConnect plan and the 4G Mobile Hotspot will net you 20% off the $84.99 or $49.99 plans.
Anyone notice AT&T's conspicuous absence from this list? Oh right…they need more spectrum.