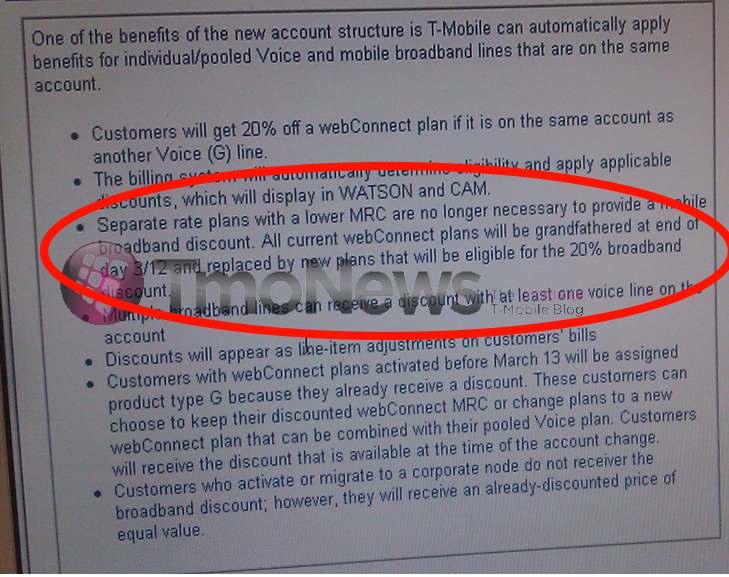 Based on information that just hit my inbox, T-Mobile is preparing to introduce new webConnect broadband rate plans some of which will qualify for a 20% discount when paired with a qualifying voice line. Right now, we're trying to piece together the pieces of this puzzle as it looks though the introduction of the new webConnect broadband plans will bring an opportunity for T-Mobile customers with an existing voice plan to save 20% on the new broadband options.
As you can see by the pictures below, "customers with individual or pooled Voice plans AND a Broadband plan on the same account can get a discount!"
While T-Mobile leaves some wiggle room by stating that the discount can change based on Broadband pricing, right now the discount will be 20%. While pretty awesome on it's own, our curiosity is peaked for the next 10 days or so while we await the introduction of new Broadband plans altogether. Hopefully they will be competitive and worthy of their own marketing platform. With the speeds T-Mobile can provide right now, there is no reason T-Mobile shouldn't be some marketing muscle behind this program, especially with the resurgence of the Business 2 Business hopes.