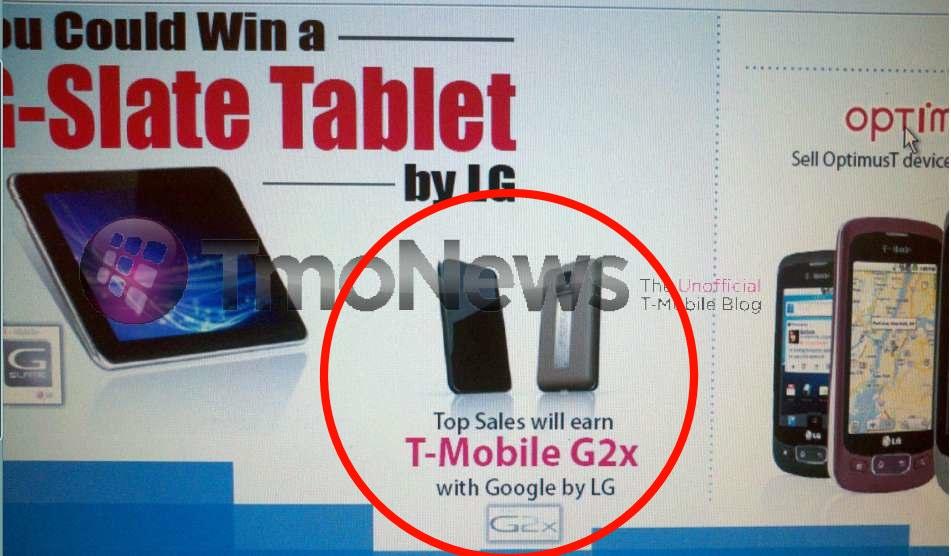 Of all the emails I receive lately, one of the most common is, "Will T-Mobile carry the LG Optimus 2X?" As many times I've answered yes I often receive responses that are a combination of skepticism and doubt. Well doubt no more as the above image is concrete evidence from a very trusted source which shows that T-Mobile will in fact carry the LG Optimus 2X as the "G2X." While we're running short on details other than the above image, plenty of videos, specs and information can be found elsewhere on the site and interwebz to give you the lowdown on the Optimus 2X.
Check out Aaron's hands on video below for a closer look at what to expect when this drops on T-Mobile. We're digging into this with super speed hoping to find both pricing and a release date soon!
P.S. No word on what, if any kinds of 4G speeds this phone will have. I wouldn't expect it to be 3G only though!