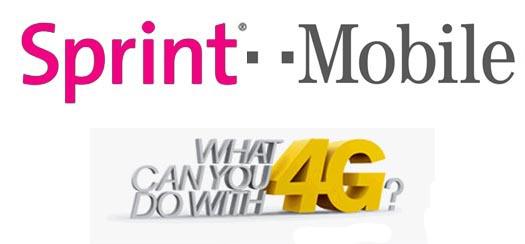 While I like to jokingly consider myself T-Mobile's number one fan, it's hard to argue that its position in the wireless marketplace is looking good. After a disappointing fourth quarter in 2010, we're back today with yet
another round of rumors and tech talk regarding a potential deal with Sprint
. Only this time, things are a little different since, as Bloomberg reported earlier, Sprint would actually be the buyer this time.
I've watched many of your comments both in response to me on Twitter, Facebook and the blog itself show extreme negativity with morsels of "ehh, it won't be so bad" responses to the potential sale. However, we have to look long term here and not short term. Any deal wouldn't likely take effect for months (years) and wouldn't adversely affect your current service.
Humor me for a moment and think long term. Sprint has been putting the idea around lately that they are considering a move away from WIMAX and over to LTE. T-Mobile has said that, at least on some scale in the next two years, LTE is the direction they are heading. It is possible, however you may feel about it, that any merger could result in two concurrent networks running simultaneously while both companies work toward an LTE rollout that would allow them to join as one. Sprint isn't foolish. After their troubles with Nextel migrations to Sprint, they won't make snap decisions on joining two networks that are already being shown the future. Sprint could do fantastic things with T-Mobile HSPA+ spectrum providing a faster network for its customers than its current 3G network provides. Simultaneous voice and data for their customer base? They'd love it. It's far too early to predict if Sprint would try and fold the T-Mobile customer base into the Sprint CDMA network. Far, far, far too early.
Let's call a spade a spade though. T-Mobile and Sprint, merger or not, both need to discover new ways to attract customers from the behemoths of Verizon and AT&T. A combination of the two companies would provide greater reach with manufacturers, up to and possibly including Apple which would be remiss not to make arrangements to provide both the iPhone and iPad to any combined company.
More subscribers and T-Mobile's HSPA+ network give Sprint a much larger footprint if and when they decide to move to LTE and give them a stronger backup 3G network than their current CMDA offerings. That's the second time I've made that point in this article and it's one that can't be ignored.
While most of you might be in shock mode over any sort of a potential deal, that's not to say it's all bad.
T-Mobile may keep its name or both companies may come up with a new name. It's likely that T-Mobile which continuously wins awards for its customer service could help Sprint out in that area giving both companies a win. Let's be clear and say that I am not recommending this deal in place nor am I giving my blessing. Not to say I am delusional enough to think that it will have any effect on a possible deal, but I do understand why the tech world is running around discussing the possible benefits of any arrangements. If you think long term, LTE style long term, an argument can be made that both companies could benefit from a potential deal.
I want T-Mobile to remain my beloved T-Mobile. Unfortunately, my beloved T-Mobile is my beleaguered T-Mobile and, given that the Deutsche Telekom CTO said in plain wording that all possibilities are possible, we have to prepare ourselves for bad news. T-Mobile needs to do something and I'm not sure what the answer is. Lower prices aren't working. Newer and more powerful phones aren't working and Carly, as lovely as she is, isn't winning over new customers en masse.
My fingers are crossed this doesn't happen and, if anything were to happen, this website would morph along with the new company. We'll always be here covering the T-Mobile news and we'll follow it wherever it may go – to Sprint, Clearwire or infinity and beyond.
David