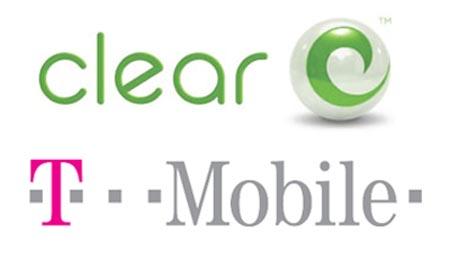 The question of how much spectrum T-Mobile has, needs or wants was asked and answered no fewer than a dozen times at the Deutsche Telekom Investor event that took place in the middle of January. During that time T-Mobile reiterated they had enough spectrum to cover their short term needs. According to a recent Bloomberg report however, T-Mobile is considering long term needs and is in continued discussions with Clearwire over spectrum acquisition.
"…T-Mobile USA is the only potential bidder and the sale of the spectrum could happen by the end of the first quarter, one of the people said, speaking on condition of anonymity because the talks are private. T-Mobile USA isn't in a rush to buy spectrum and can demand a financially advantageous deal, which may happen in the near term, another person said."
T-mobile is going to continue improving and building out their HSPA+ service with continued upgrades and provisions for faster speeds. However, with a desire to build out an LTE network at the cost of $1-$2 billion any deal with Clearwire would have to be financially sound in order to worth the cash T-Mobile would invest.
Clearwire which has warned its investors of cash shortfalls held a spectrum auction through the end of January with T-Mobile remaining the sole bidder as referenced in the quote above. T-Mobile hopes that any acquisition of more spectrum would help close the gap between itself and larger competitors in the rollout of next generation networks.
For the moment, we'll chalk this up as another big "maybe," until we hear word from the Magenta mothership herself that a deal is complete. Still, the Bloomberg report sounds a lot less like a rumor and a lot more like it's just a matter of when Clearwire and T-Mobile will announce a deal.