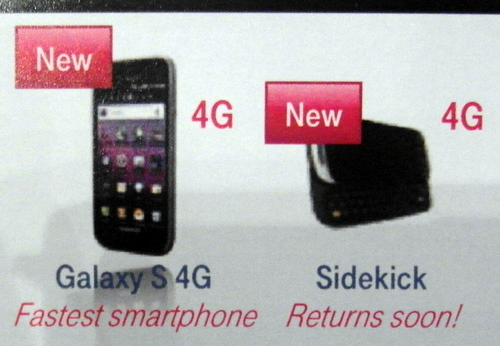 Update: Taylor over at Androidandme and I were just chatting and it sounds like we've both received the same intel, albeit from separate sources. Sounds like double confirmation!
So while we've got nothing else to report on the Sidekick 4G, we've been able to confirm that Samsung will be the manufacturer. I know what you are thinking, this is a Sharp product. Well, not anymore and seeing as how T-Mobile owns the "Sidekick" name they can pretty much allow anyone to use and make a product under that moniker. In this instance, Samsung seems to have won the ability to bring the iconic Sidekick brand into the Android age.
I know what you are all thinking right now as eyes roll and anger starts to boil as Samsung isn't exactly the most popular kid on the block right now. Still, T-Mobile has made it clear that future Android updates are a top priority so now lets jump to any fanatical conclusions right now about what may or may not be regarding this device.
That's all, more details as they arrive!