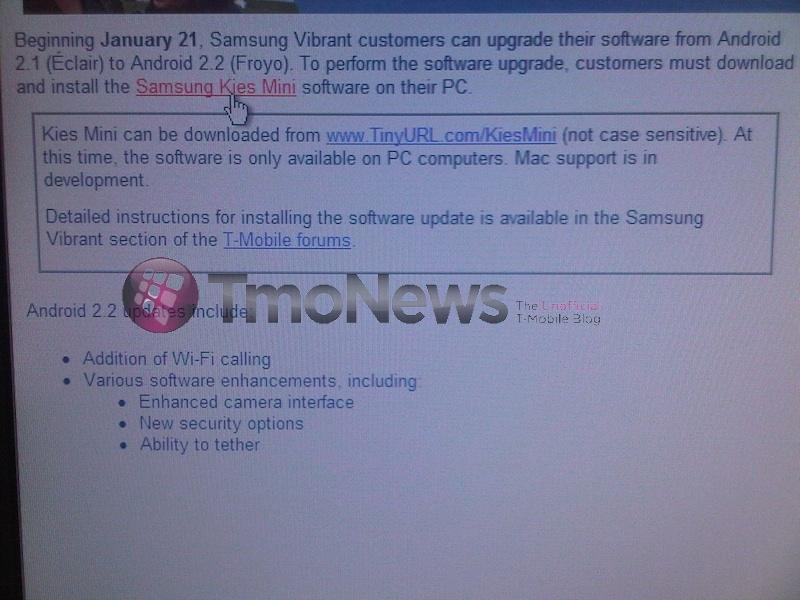 Update: I've added in this official internal screen shot, fire up Mini Kies and get yourself Froyo!!!
To say that Samsung Vibrant owners are waking up today and checking their phones with a fury to find that elusive Froyo update would likely be an understatement. While we learned yesterday the update would in fact happen today, T-Mobile CMO Cole Brodman said the update would be staggered over time. However, early reports from the front line indicate the update will in fact take place using Mini Kies via a pc usb connection as is common with the Galaxy S line.  We can't verify if that is actually the case, even with the above screen shot. While the shot itself does say that Mini Kies is how the update will be loaded, we don't know if that's the actual case just yet.
If anyone has received the update either via OTA or Mini Kies, please report back in the comments and let us know how it arrived!