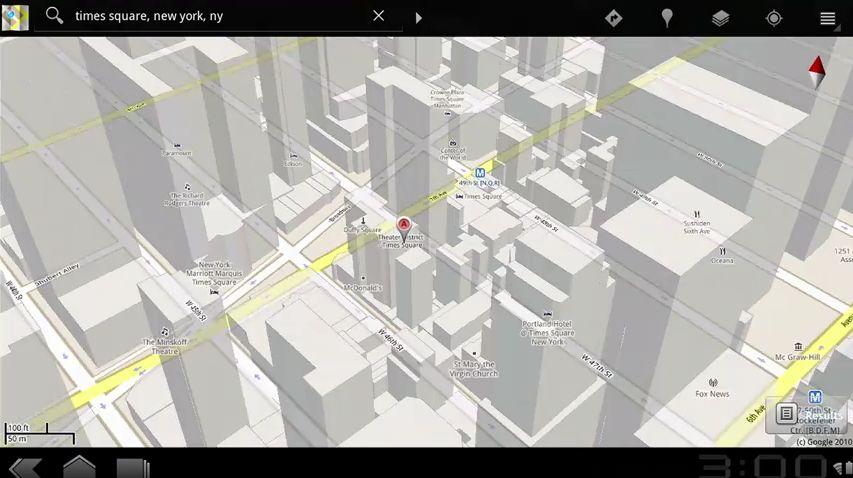 So what else would you like to see on the new G-Slate Tablet? If your answer was either "Maps", "YouTube", or "Video Chat" then we've got your coverage right here (don't expect any sound though as these videos are completely devoid of it). Nothing too terribly in-depth has surfaced at the moment, just some first look videos by T-Mobile to tease some of the basic functionality that the tablet will ship with.
The Google Maps app featured in the first video below shows how quick, smooth, and functional a location search can be using a 3D view of Times Square while also zooming in closer using Street View.  Next up is YouTube with a full screen 3D window pane view of a variety of different videos and a demo of the search functionality and some playback. Finally, you have your video chat functionality, "GTalk", which allows full screen video chat with anyone on your contact list. There don't appear to be any bells and whistles for video chat beyond what can be seen in the video, apart from whatever that icon on the left is (during chat) – perhaps a camera rotate button?
More details on the G-Slate will hopefully be announced at the T-Mobile Press Conference occurring Thursday at 11am PST. TmoNews will be there live covering the event.
(PS: There is seriously NO SOUND on these videos. No need to adjust your speakers)