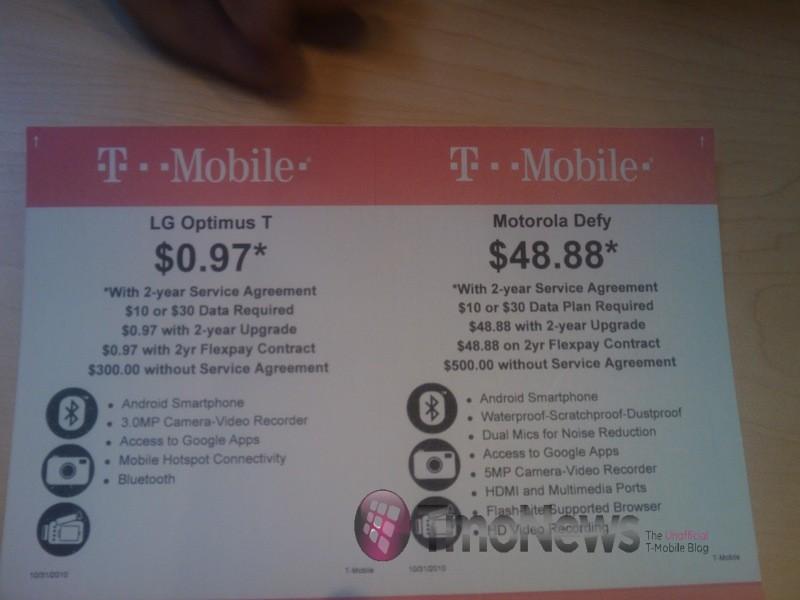 Well Walmart is certainly living up to their "save money" image with yesterdays news of the HD7 discounted pricing and now…the Motorola Defy and LG Optimus T. In the case of the LG Optimus T, we figured that $29.99 from T-Mobile directly was good, but $0.97 cents is fantastic!
The Motorola Defy, the rugged beast of a phone that she is will be coming to T-Mobile for just $99, but Walmart will be dropping her (not literally, but you could drop her because that's what she is made for) for just $48.88.
The best news? These prices qualify for BOTH new customers AND qualifying upgrading customers and that is a hell of a deal. Not a bad deal at all.