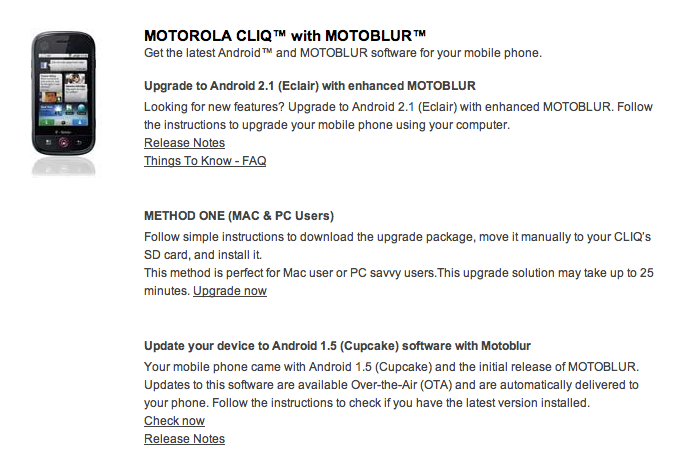 After what can only be described as an impossibly long wait, the Motorola Cliq 2.1 Android Update is now available to all! Happy happy joy joy! You can jump to the link below and proceed to update your device to your hearts (or Eclairs) content! Since this isn't an OTA update do follow instructions and make sure to back up your phone before continuing!
Hit the link and happy updating!
P.S. No word on an expected date for the Cliq XT.