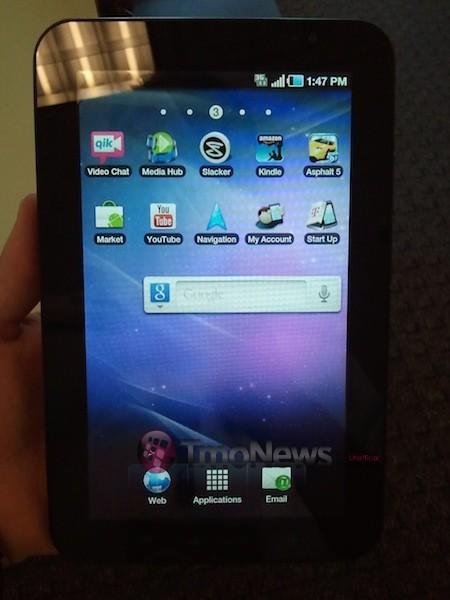 Updated: A few more pics have been added!
Well well well what have we here, the Galaxy Tab in the wild and with just hours to spare! That's right, if you've been looking to sink your hooks into 7" of Samsung Galaxy Tab goodness you have less than a day to wait! Of course the Galaxy Tab will set you back a cool $399.99 on contract or $599.99 without so it's definitely not a hasty decision. While you count down the hours we've got some in the wild pics to give you just a taste of what you can touch tomorrow. Try not to drool on the keyboard!
P.S. Plenty has been made about the arrival of the Micro-sims and rumor had it they might actually be used in the Galaxy Tab. Turns out that isn't the case, the Tab will indeed take a full size sim so the mystery of the Micro-sim arrival lives on!
[nggallery id=22]