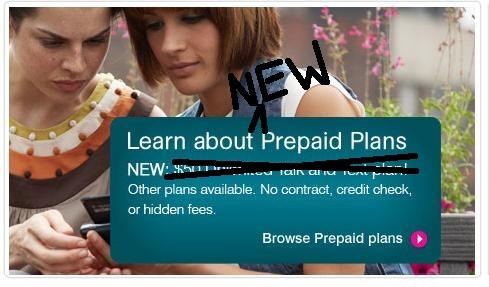 By the looks of things T-Mobile isn't ready to give up the prepaid world to the likes of Walmart with the introduction of three brand new rate plans. Effective October 20th T-Mobile will introduce 3 brand new prepaid plans:
$70 Unlimited Talk & Text with 2 GB of Data (includes picture and video messaging)

$50 Unlimited Talk & Text with 100 MB of Data (includes picture and video messaging)
$30 1500 Talk & Text with 30 MB of Data (use any combination of minutes or messages up to 1500
Also getting a revamp is the Web Day Pass that will be retooled to work with the new plans allowing customers who either do not have included data or run over the data buckets allowing them to continue surfing.
The T-Mobile pay by the day, $50 unlimited talk and text and sidekick prepaid plans will move into grandfathered status on the 17th of October. The 10-cent per minute plan will remain in the lineup.
It was May the last time T-Mobile revamped their prepaid lineup but this time it looks like they are really raising the level with the introduction of prepaid plans that include data. While they look great at first glance, post paid customers should take note, no phone discounts will be included here so this isn't something to jump on without thinking about how it might affect your next phone purchase. Of course, many of you also go over 2GB of data but for the standard prepaid user this is one sweet deal.
Update: Just as we were ready to rock these plans this morning, Engadget grabs some info on the data side of things with prepaid data plans coming for use with webConnect:
$10 gives you 100MB of access over 7 days, or whichever comes first
$30 gives you 300MB of access over 30 days, or whichever comes first
$50 gives you 1 GB of data over 30 days, or whichever comes first
I can't say these are thrilling plans but hey, its prepaid data and you had to expect it to be a little more expensive on the standalone side. Still, exciting things are coming the T-Mobile way with prepaid!