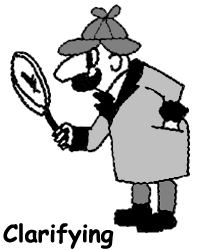 The last 24 hours has seen two reports regarding an increase in T-Mobile's pricing to third party text partners and their response to the move. Well T-Mobile has reached out to me and pointed me in the direction of a follow up article by Om on GigaOM and their own statement to help clarify the matter and whom it actually effects. Let's get the most important aspect of this out of the way, this DOES NOT affect consumer pricing, nor does it affect companies with a direct relationship to T-Mobile, like Twitter and Facebook, companies not using middlemen for messaging direct to the T-Mobile customer. T-Mobile says that labeling the move "simply as a price increase" isn't entirely accurate as their agreements with content aggregators are commonplace in the industry.
More to the point, a comment by one the aggregators themselves in the comments of the most recent GigaOM report actually calls the deal a net positive for him so its clear that this isn't nearly as bad as someone of you had originally thought, or understood.
The bottom line is that T-Mobile will likely enact this measure October 1st as planned and as carriers continue to see business' use of messaging rise in volume, its likely other carriers will make similar moves.
T-Mobile's official statement follows:
While we don't disclose the details of our business relationships, we do want to clarify recent mischaracterizations. Business agreements with content aggregators, including messaging fees, have been common practice in the wireless industry for years.  It is not accurate to characterize these business agreements as new or simply as a price increase.  We believe our agreement in its entirety is a net positive for our partners.
At the end of the day, our goal is to ensure that the market for mobile data and access to mobile content is a thriving one and that innovation can easily find its way to T-Mobile customers.  We see nothing in our current business model that is counter to this goal.
Please note, there is no change to our consumer messaging or data plans.