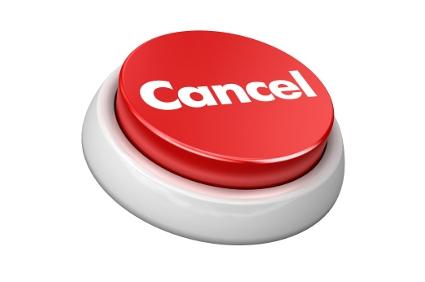 Yesterdays reporting regarding T-Mobile and their plans to increase the cost of third party text providers has already prompted at least one company to threaten to bar message alerts from T-Mobile. Cha Cha, a leading provider of answering any question you can ask it via text has publicly stated they would "drop T-Mobile from our service." Accusing T-Mobile of "triple dipping," Cha Cha, which counts T-Mobile as 12% of their service or close to 125,000,000 messages per year, is up in arms. Cha Cha is the 6th largest US SMS sender behind expected heavyweights like Twitter, Facebook and ESPN.
ChaCha's statement:
If T-Mobile moves forward with its "twitter tax" that is rumored to begin on Oct 1st, ChaCha absolutely will drop T-Mobile from our service. T-Mobile is a carrier that doesn't understand the realities of content businesses including Facebook, Twitter, ESPN, and ChaCha. ChaCha has more than 15 million monthly unique users for whom we answer over 2 million questions every day. The vast majority of these answers are delivered by SMS text. Subscribers for these texts are already paying t-Mobile and they are paid something already by aggregators/publishers. Now, they plan to impose an egregious and unacceptable tax.
Given that the costs to deliver text are miniscule, T-Mobile already makes profits from what they charge their customers, aggregators, and publishers. There, T-mobile is "triple dipping." We don't see any reason for this, other than greed.
This will be unfortunate for T-Mobile users who will either need to switch to another carrier to enjoy texting services, or access similar services via the mobile web and/or mobile apps (for which T-Mobile gets nothing incrementally). Starting today we will make it clear to our T-Mobile users that ChaCha would still be available on other carriers and/or via the mobile web or mobile apps.
If T-Mobile moves forward they will give their subscribers reasons to consider other carriers and/or prevent defectors from AT&T/Sprint/Verizon from considering T-Mobile. Also, their proposed pricing move will completely stifle innovation in the space, further harming T-Mobile customers.
ChaCha knows that our real-time "answers" and dbase of billions of answers is valuable and can be leveraged within any of these platforms. We prefer that T-Mobile not take this step, but if they do, we will no longer provide our free SMS service to T-Mobile and shift the traffic to other carriers and platforms. It's unfortunate for T-Mobile subscribers since they will miss out on ChaCha and many free services because of this short-sighted move by T-Mobile.
TechCrunch also received a reply from 4INFO, a leading provider of sports scores, horoscopes, celebrity gossip etc…and also among the top 6 in SMS providers in the United States. While 4INFO didn't take the same stance as Cha Cha by promising to outright cancel their services to T-Mobile customers, they did express disappointment and concern that their publishers which includes super heavyweights such as Yahoo, the NBA, USA Today, NFL, NBC and The Weather Channel just to name a few might be forced to cancel the service in the future.
Both companies make a point to admonish T-Mobile for this move and express that the increase in price, while small has lasting implications when you consider that billions of messages are sent to tens of millions of consumers each year. The bottom line is I think both of these companies have expressed their disappointment publicly regarding this matter and hope that T-Mobile reconsiders prior to the October 1 start date.