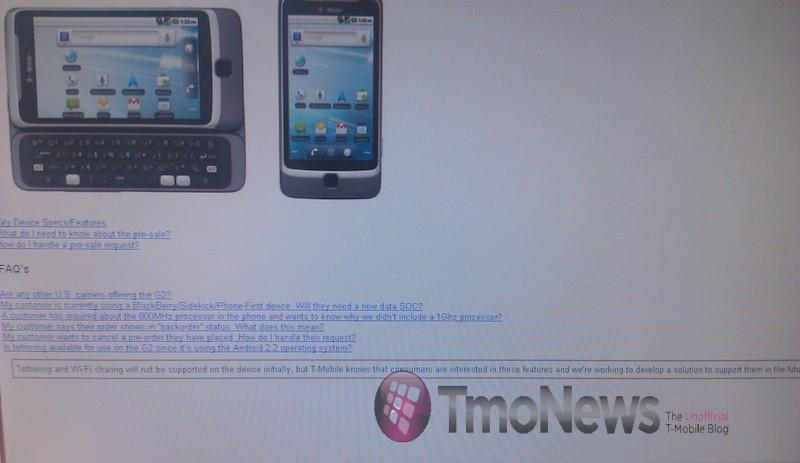 Update 1: T-Mobile has provided an official statement regarding the tethering option:
"T-Mobile does not currently support handset tethering or offer a tethering rate plan.  Though tethering and Wi-Fi sharing will not be initially supported on the T-Mobile G2, we know that consumers are interested in these features and we are working to develop a solution to support them in the future."
We've trying to confirm this one either way since the announcement of the pre-order and, fortunately, we received a few of the same screen shots showing that the T-Mobile G2 will NOT support tethering at launch.  We know that stock Android 2.2 does indeed support it however it seems that carriers will (as usual) have final say in what features actually make it into the handsets.  The upside, T-Mobile says acknowledges that users are requesting the feature so we can hope down the road this is something that can be offered via a software update.  Otherwise, you'll have to find yourself hacking your brand new G2!