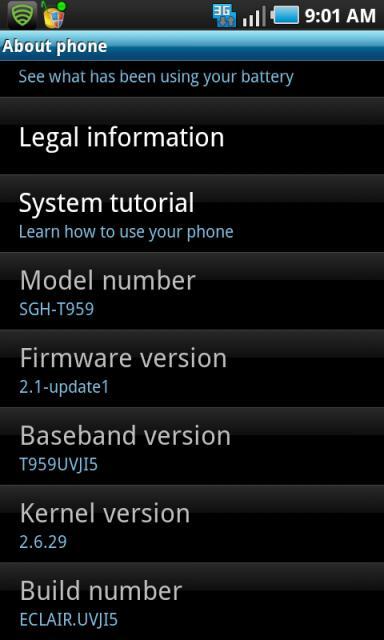 UPDATE: After getting Kies to finally work, I got the J15 update installed on my Vibrant. So far, I've noticed the GPS locks in less than 10 seconds, so it looks like we've finally got a true GPS fix!
UPDATE 2: Looks like Samsung has pulled the update from Kies for some reason!
UPDATE 3: T-Mobile has advised against installing the update from Kies because of some "known issues". Magenta states that an over the air update will be released soon.
While this might not be the Android 2.2 update we're all hoping for, I'm sure it'll generate a good amount of excitement for Vibrant owners. Vibrant owners are reporting that a new update is available for download via Samsung Kies. Users report that the update (J15) contains several fixes including the ability to use the Samsung Media Hub app and more importantly, GPS issues seem to finally be resolved. We're currently downloading the Kies software and we'll report back with our results! In the meantime, let us know in the comments if you've downloaded the update and if you've noticed any changes.