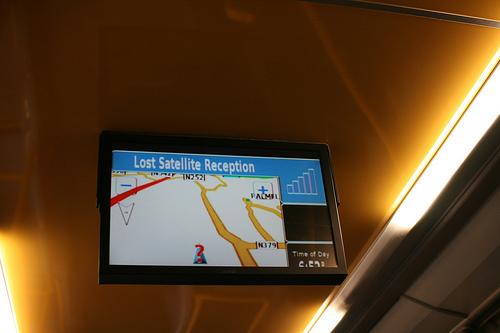 This isn't the first time we've discussed the Vibrant GPS issue and while a temporary fix helped a large number of users, Samsung certainly needs to make good on this and bring out an update soon. Well thanks in part to an Engadget report earlier today regarding the GPS issue currently plaguing users on the Samsung Vibrant (and Captivate) Samsung has (finally) released a brief statement:
"Samsung Mobile is aware that under certain conditions, the GPS on our U.S. Galaxy S devices may not be meeting performance expectations. We are diligently evaluating the situation and will provide an update as soon as possible."
Lets hope "as soon as possible" means soon, like very soon because as I test out the Vibrant for a review coming soon to our very own TmoNews the GPS issues have plagued me as well. It's quite possibly the only aspect of the phone that has really given me a sub-standard experience. I truly doubt that a device soon to grace all four carriers won't have the complete attention of Samsung so we'll just wait it out for now.