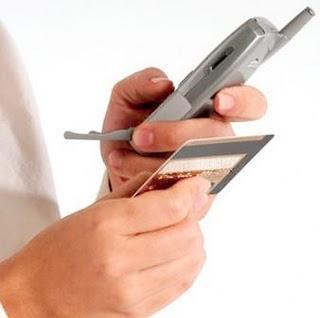 So on these slow news day we'll just have to talk about something that doesn't involve the latest smartphone heading to T-Mobile. That doesn't mean the news can't be as big, just not nearly as exciting.
This morning Bloomberg reported that T-Mobile, along with Verizon and AT&T are looking to replace your credit cards. Well not replace the cards, but at least replace them physically as your smartphone would be used as a payment system. Achieved through a "wave" of the phone over a base station.  Right now Discover Card seems to be leading this demonstration and will be similar to systems already in place in Japan, Turkey and the United Kingdom. There is no word on whether or not this will work with current phones, require an application or what but with trials already underway in Atlanta and elsewhere, hopefully we'll find out more soon enough.
T-Mobile remained mum on the project but this just seems like the logical next step as smartphones truly begin to replace our wallets and home computers. So let us know in the comments below, would you rather carry your mobile phone than plastic? I know that I love the idea of convergence so the less I have to carry around with me, the better. I'm not sure I'm 100% ready to give up cash, but I like the idea of using my phone to pay for things, since it's the one thing I always have close by. What say you?