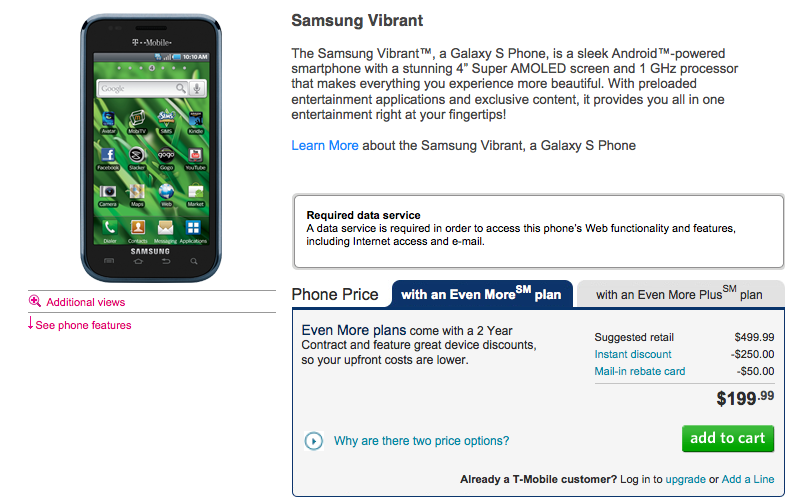 Update: For those of you picking up the Vibrant today, we want to see pictures of your new baby, make it a funny shot and perhaps it'll get posted to the blog!!! Send pictures to david@tmonews.com
The wait is over! Arguably one of the most powerful and fastest Android handsets to date, the T-Mobile Samsung Vibrant is now available for sale on T-Mobile.com. Boasting a stunning 4 inch Super AMOLED display powered by a 1GHz Hummingbird processor, the Vibrant comes preloaded with T-Mobile Sims 3 Collector's Edition from EA, James Cameron's Avatar, Access to GOGO Inflight & Slacker Radio, and compatibility with Amazon's Kindle for Android and MobiTV. Just as we anticipated, the Samsung Vibrant will run you $199.99 with a 2-year agreement, and $499.99 sans contract.
For those of you still undecided, be sure to check out our Samsung Vibrant Meta-Review which will hopefully make your decision a bit easier. So how many of you are actually getting one/have already ordered one?Anyone planning on camping outside a T-Mobile store? Let us know in the comments!