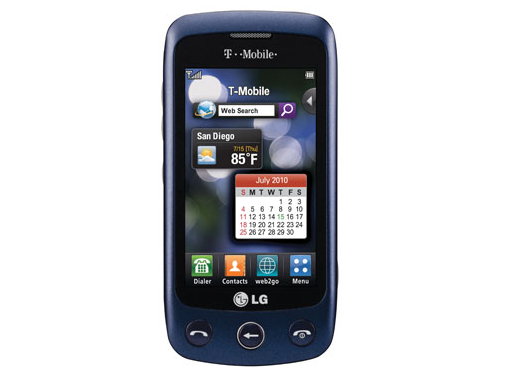 For the first time in you know, forever T-Mobile has formally introduced LG into their lineup. The LG Sentio, dLite and GS170 (which obviously isn't special enough for a name) are all coming to T-Mobile this summer, which should be any day now considering we just entered June. Where has the year gone by the way?
The LG Sentio (pictured above), offering a 3-inch touch screen with a virtual QWERTY keyboard will be the "smartest" of these dumbphones. Offering personal email and wait for it, picture messaging! A full touchscreen, 3G connectivity and a 3 megapixel camera are also on board.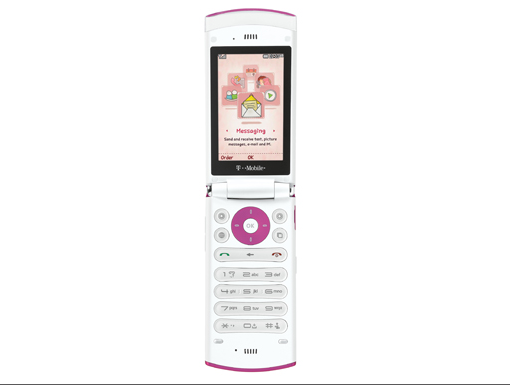 The LG dLite has a hidden LED matrix displaying on your outside screens that will light up in pretty colors. With 3G connectivity, a 2.8-inch touch screen and visual voicemail support this phone is perfect for those of you who just are not ready to make the leap to the smartphone era.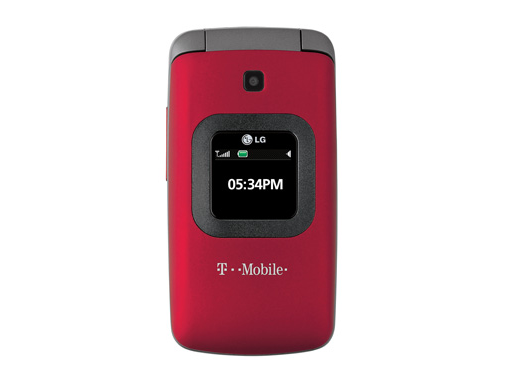 The LG GS170, which simply wasn't special enough to get a name also comes with a speakerphone, large visible keys and is simply speaking, a plain phone for those of you who desire little more than performing phone calls and simple messaging. However, LG was kind enough to do a little throwback and include a VGA camera for your photo taking pleasures.
Full press release follows:
TRIO OF NEW LG MOBILE PHONES COMING TO T-MOBILE USA
LG Sentio, LG dLite and LG GS170 Bring Style, Features and Fun to T-Mobile Customers
SAN DIEGO and BELLEVUE, Wash., June 2 /PRNewswire/ — LG Electronics MobileComm U.S.A., Inc. (LG Mobile Phones) and T-Mobile USA, Inc. today announced the upcoming availability of three new phones from LG for T-Mobile customers, a first-time collaboration between the two companies. The LG Sentio™, LG dLite™ and LG GS170, which are anticipated to be available this summer, provide a variety of features, form factors and colors that will appeal to different members of the family.
"LG and T-Mobile have come together to offer customers a trio of unique handsets to outfit every generation," said Ehtisham Rabbani, vice president, Marketing and Innovation, LG Mobile Phones. "LG is redefining the mobile phone market by setting a new standard in feature rich phones."
"We're expanding our lineup of compelling handset choices for our customers with the addition of these LG phones," said Paul Cole, vice president, Devices and Accessories, T-Mobile USA. "Coupled with T-Mobile's award-winning customer service and high-speed network, these fashionable new phones offer winning solutions for families."
The LG Sentio and LG dLite come equipped with T-Mobile® Social Buzz, an application that provides easy access to your favorite social networking sites. Once installed, the application will keep you in the know with pop-up notifications to the phone's home screen and provides the option to visit each social networking interface separately or visit the aggregated screen that includes messages from all communities.
The LG Sentio offers a 3-inch touch screen with a virtual QWERTY keyboard making it easy to keep in touch with friends and family via Social Buzz, personal e-mail and picture messaging. With a full scroll touch screen and the ability to customize the home screen with widgets, the phone keeps your favorite features upfront. The phone also comes with 3G connectivity for fast Web browsing over T-Mobile web2go(SM), GPS with location-based services, a 3-megapixel camera with video playback, an MP3 player and Visual Voicemail support.
The LG dLite makes hearing from friends and family always enjoyable with a hidden LED matrix on the outside of the phone that displays icons for alerts, caller ID, time and date, as well as uniquely customizable edge-lit LED light colors and patterns that can change on a whim. In addition, the dLite features Social Buzz, 3G connectivity, personal e-mail, and Visual Voicemail support. This flip phone offers a large 2.8-inch main display and comes in two vibrant color finishes, bubblegum and electric blue.
Rounding out the LG trio, the LG GS170 offers an intuitive user interface, one-touch speakerphone and large visible keys, packaged in a pocket-size clamshell design. The GS170 offers a high-resolution color display along with a VGA camera, MP3 ringtone capability, Bluetooth® 2.1, and text/picture messaging and e-mail support.
Availability
The LG Sentio, dLite and GS170 are expected to be available this summer in select T-Mobile retail stores and online at http://www.t-mobile.com.