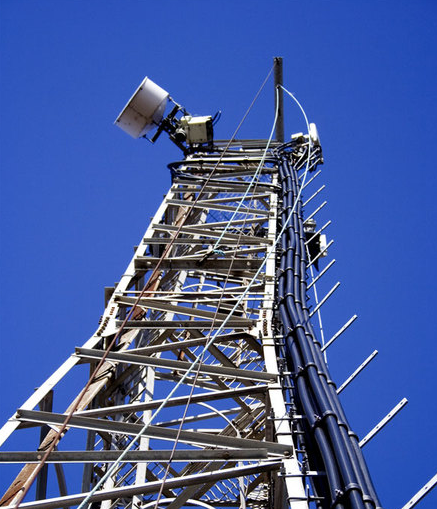 Today, Broadpoint Inc. and T-Mobile USA announced availability of voice and messaging services to T-Mobile customers in the Gulf of Mexico via Broadpoint's network. T-Mobile customers will now have the ability to roam onto Broadpoint's GSM/GPRS/EDGE voice and data network, which extends over 100,000 square miles into the Gulf of Mexico. Voice service is currently live, and data services are scheduled to become available to T-Mobile customers in the Fall of 2010. Full press release below!
Broadpoint and T-Mobile USA Launch Service in Gulf of Mexico
New Voice and Messaging Service Enables Important Offshore Connections to Family and the Office
HOUSTON & BELLEVUE, Wash.–(BUSINESS WIRE)–Broadpoint, a full-service telecommunications and network solutions company, today announced with T-Mobile USA, Inc. that T-Mobile customers are now able to use voice and messaging services in the Gulf of Mexico using Broadpoint's network. The companies plan to extend the offshore roaming agreement to include data service in the Gulf for T-Mobile customers in the fall of 2010.
The expanded services will be provided to T-Mobile customers via Broadpoint's GSM/GPRS/EDGE network, which extends over 100,000 square miles into the Gulf of Mexico. Especially critical in today's offshore work environment, the availability of constant communications for T-Mobile customers in the Gulf will improve productivity, business flow and response times and offer the opportunity for reduced costs and mitigated risk for oilfield services and marine professionals.
"From recreational boaters to offshore workers in the Gulf, offshore communications are vitally important," said Jennifer Medcalf, vice president, sales & marketing, Broadpoint. "We are very happy to be offering our services to T-Mobile customers."
"The real value from T-Mobile is the quality of service and the security of knowing we'll be with you when you need us," said Gary Riding, regional vice president, T-Mobile USA. "Now customers can maintain those valuable connections to the family and the office, even when they are in the Gulf of Mexico."
About Broadpoint
Broadpoint is a wholly-owned subsidiary of Cellular One of Texas, Oklahoma and Montana, a premiere cellular communications provider in the U.S. Broadpoint's experienced professionals and complete range of telecommunications and network solutions allow companies around the world to maximize their productivity in challenging remote environments. The company provides sophisticated cellular, satellite and 2-way radio communications; custom-engineered and emergency solutions; individual cellular service plans; and antenna and tower services; as well as broadcast support solutions ranging from simple uplinks to integrated satellite and fiber solutions. Broadpoint operates and maintains the first GSM/GPRS/Edge offshore wireless network, which covers more than 100,000 square miles in the Gulf of Mexico. For more information, please visit http://www.broadpointinc.com.