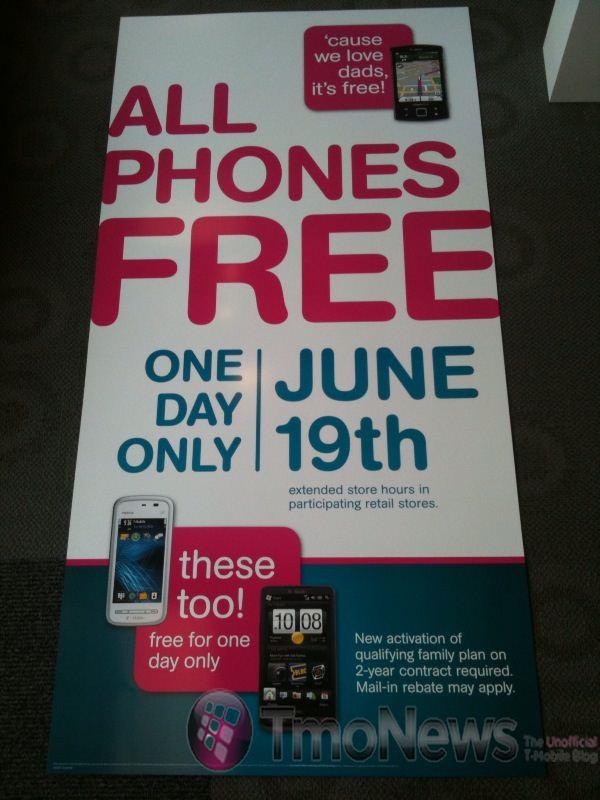 Update: If anyone has pictures today taken from their stores, send them to david@tmonews.com and I'll get them posted!!
So the day is finally here, the big one day only Fathers Day Sale Extravaganza! All phones are free for new customers or existing customers adding a line and we want to know if you are taking advantage of this offer. T-Mobile stores are stocked, staffed and ready to roll but you are taking advantage of the offer? We want to know here at TmoNews so we've put up a handy little poll for you to vote in and hopefully one of the choices fits your feelings. We'll be looking forward to the results!
Don't forget for those of you who want to upgrade and haven't done so in 22 months, last minute news has come in to help you out!!