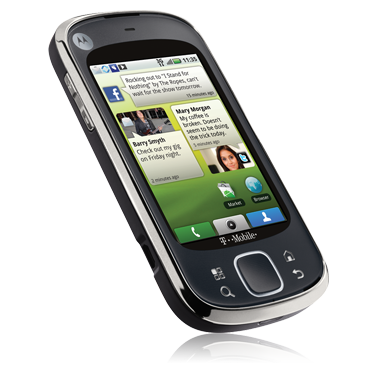 Earlier this week, we informed you of a CLIQ XT trial update that was made available to 1,000 lucky CLIQ XT owners. As it turns out, it looks like everything seemed to have went well, and now the official update is rolling out. To receive the latest Motorola CLIQ XT software update (1.31.44), you can either wait for your on-screen notification or manually check for the update. The 1.31.44  software update includes enhancements such as:
Improves Overall Phone Performance
Visual Voice Mail Enhancements
Bluetooth® Audio
Camera Correction
Screen/Display Performance
Text Messaging Improvements
Touch Screen Enhancement
Sadly, this isn't the Android 2.1 update we're all patiently waiting for, but fear not, as Motorola has confirmed that the Motorola CLIQ and Motorola CLIQ XT will be receiving a BLUR enhanced version of Android 2.1 in the second quarter (so hopefully by the end of June). Anyone receive the update yet?