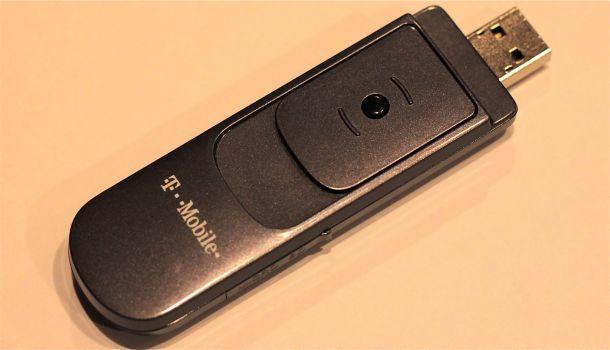 T-Mobile has officially announced (again) the availability of the webConnect Rocket, its first HSPA+ data connect card.  Available starting March 14th, the webConnect Rocket will run $99.  Along with the announcement of their very first HSPA+ data card, T-Mobile has revised their webConnect data plans.  Customers can now choose between an Even More webConnect data plan, which requires a life sentence two-year contract, and get 5GB for $60 per month or 200MB for $30 per month.  Even More Plus fans can take advantage of slightly lower webConnect data plans which will charge $50 per month for 5GB or $20 per month for 200MB.  Keep in mind that all plans have overage charges costing $0.20 per megabyte.
T-Mobile also stated that their entire network is now HSPA 7.2Mbps capable covering more than 273 cities and 206 million people. Also note that the HSPA+ network is only available in Philadelphia at the moment, but T-Mobile has plans to cover most of the network by the end of 2010.
For a glimpse at HSPA+ goodness, take a look at this preview and this one too!