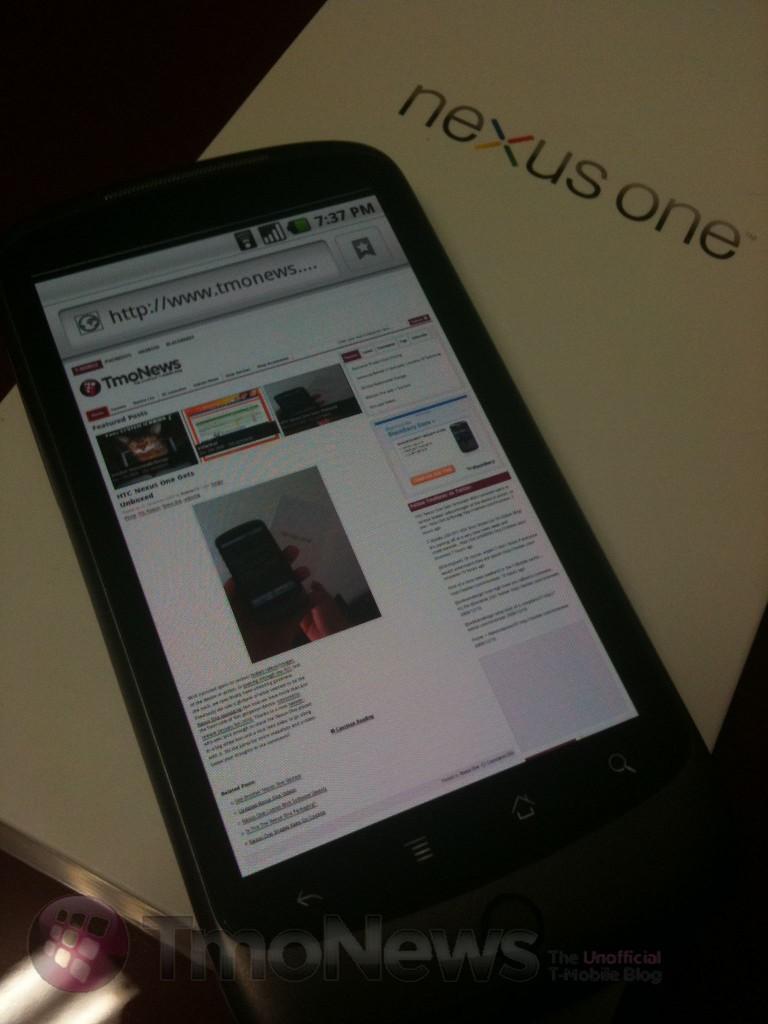 Here is some good news for Nexus One owners! Google has taken blame for the 3G issue. Starting today, Google is rolling out an OTA (Over-The-Air) Software Update to end the 3G problems that plagued Nexus One owners on T-Mobile, and other unexpected goodies. One of these goodies include, the long awaited Multitouch (Hooray!). Devices will now include a new pinch-to-zoom mechanism in the phone's Browser, Gallery and Maps applications. Additionally, Google has also updated the Google Maps appilcation to version 3.4, which includes syncing of starred items and search suggestions with the desktop version, and it automatically switches to night mode in Navigation to make it easier to read. And most importantly of all, a fix for the 3G issues. Google has included a general fix to help improve 3G connectivity on some Nexus One phones". Way to go Google! Anyone get the OTA yet? Sound off in the comments!
UPDATE: A demonstration video after the jump!
UPDATE 2: "In order to access the update, you will receive a message on your phone's notification bar. Just download the update, wait for it to install, and you should be all set. This update will be rolled out gradually to phones – and most users might not receive the notification until the end of the week."
UPDATE 3: Don't want to wait for the Nexus One Update? Well you don't have to! Click Here For Details.