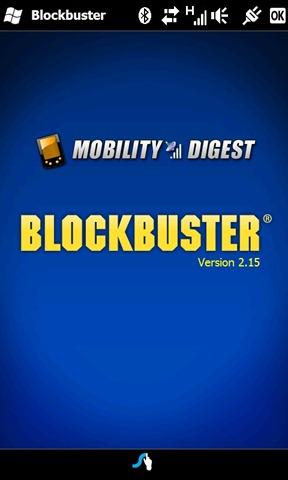 Update: After the jump find images of the extracted Amazon MP3 Store as well!
Thanks to the good folks over at Mobility Digest we are getting a first look at the Blockbuster Video app coming on the HTC HD2. Unless you've been living under a rock since Monday, the HD2 was announced as an official Multimedia powerhouse by T-Mobile yesterday at MWC and as such, comes included with a bevy of options including the (pictured above) Blockbuster Video app. While pricing and other pertinent details regarding movie purchases and rentals are unknown, the ability to download complete movies from your handset raises my eyebrow. Gone are the days where the PC was required to perform such a task.
It should be noted that these images were extracted from the leaked T-Mobile HD2 ROM floating around at XDA-Developer. In fact, the author over at Mobility Digest went as far as installing this on his HTC Pure and while he can browse but not purchase movies, those of you desiring this feature, yet not willing to go the HD2 upgrade route might be in luck yet. While this is still a preliminary leak there was some note that certain links inside the Blockbuster app take you to their mobile site rather than being an actual link inside the app itself. Three more shots after the jump, including an image of the dedicated Amazon MP3 store!
Mobility Digest via WMPoweruser