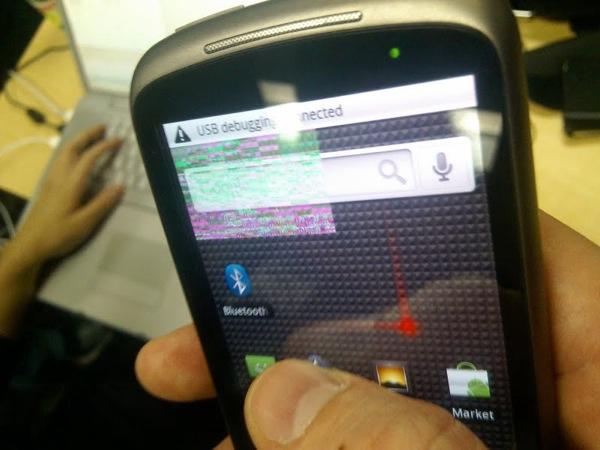 This story just keeps getting better and better as images of the purported Google Phone aka Nexus One aka HTC passion have leaked. Looking almost identical to the HTC Passion, these images show one very sexy phone that "lacks any HTC branding whatsoever." With no branding whatsoever, the mystery continues as how to the phone will be sold and what carrier(s) it will work with. I think we all know how this website feels about the mystery of carrier attachment. For the moment though, Cory O'Brien, a San Francisco- based blogger has managed to get his hands on one of the most sought after devices yesterday and leaked it to the interwebs to the delight of all. Congratulations Cory, you are now completely awesome in the book of phone geeks everywhere.
TechCrunch via Twitter
UPDATE: Pics taken with the "Google Phone" (Nexus One) after the jump!