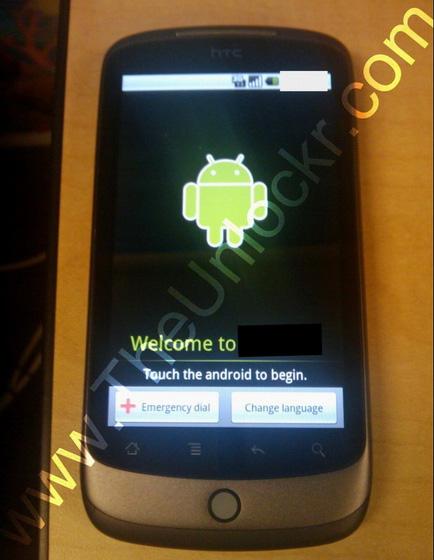 Well today certainly continues to get more interesting with the Wall Street Journal now "officially" confirming the existence of the Google Phone. The Wall Street Journal is arguably one of the most respected new sources in the world and few would dispute their "confirmation" as anything other than concrete proof the phone exists.  According the WSJ, the phone will be sold under the Moniker "Nexus One," contradicting earlier reports, including our own, that HTC Passion was the launch name of the device.
On the subject of carrier support, most gadget blogs are reporting the phone will be sold unlocked and available with T-Mobile and AT&T 3G bands. While we have been unable to confirm or deny sole carrier rights by T-Mobile, there was some indication T-mobile would be the exclusive carrier upon launch. Thankfully, we won't have to long to find out all our answers to the many many questions that certainly await the now heavily anticipated launch of the "Google Phone." However, let's not confuse handset exclusivity with supporting the device; all signs continue to point to T-Mobile supporting this launch according to our well placed sources.
It has certainly been an interesting 24 hours for the supposed Google Device and with the prospect of a phone designed entirely by Google on the horizon, hopefully manufacturers will be watching very very closely to see just what Google has in store for their very own branded cell phone. It's going to be an interesting start to the New Year, that's for sure.