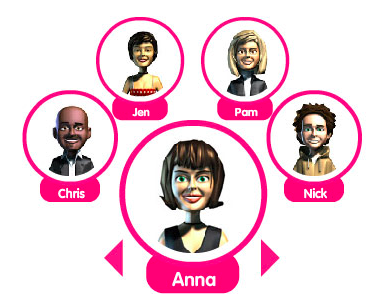 After T-Mobile introduced its new Even More plans, everyone was wondering why in the world T-Mobile had decided to get rid of their MyFaves plans which many, including myself, loved. If you aren't already familiar with the MyFaves feature, it simply was unlimited calling to any 5 people (landline or mobile) who were labeled as your "Faves". T-Mobile, in reply to FierceWireless, claimed that it's "simply time to replace the feature". T-Mobile states that they are not dropping support for customers already enrolled in the now "grandfathered" feature and will still continue to offer the MyFaves home screen on their mobile devices. Full statement from T-Mobile USA below:
Our new Even More plans, which feature options for unlimited calling, text and data service, have taken the place of our myFaves unlimited calling feature." "We continue to offer the myFaves home screen, at no additional charge, across our broad portfolio of phones as a way for customers to easily connect with their Fave Five through voice, text and email.  And customers currently subscribing to the myFaves unlimited calling feature can choose to continue to benefit from that plan.
Let's have some thoughts from the peanut gallery. Do you guys think this was a wise decision on behalf of  T-Mobile's part? Would you rather the new Even More plans? Leave your thoughts in the comments below!