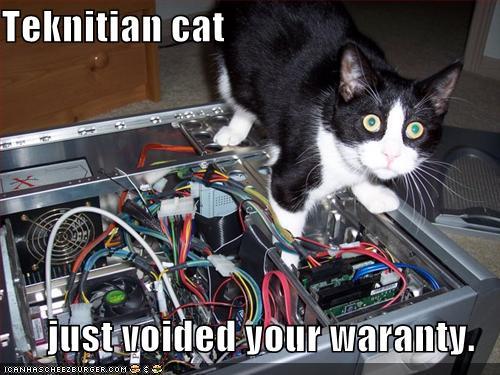 Now that there is finally a way to restore those precious contacts you might have lost, you may still have a few questions buzzing around waiting to be answered. Over the next few days, T-Mobile will notify affected customers of this update via SMS advising them to log in to My T-Mobile. Customers who do not have access to a computer can contact Customer Service for help in restoring their contacts. In addition, we received a nice little Q&A that will help answer all the questions you may have floating around your head (related to the Sidekick outage of course). Once again Microsoft and Danger are still are working around the clock to recover all data lost because of the Sidekick Outage. Hit the jump for the Q&A. If you still have any questions that remain, don't hesitate to post them in the comments!
Danger/Sidekick Data Recovery Update
FAQs
Q: Most of my contacts were recovered, but I am missing a few. Is there anything I can do?
We have seen some cases where most but not all contact information was recovered. Unfortunately, those missing contacts are not available at this time and we apologize for this inconvenience. Microsoft/Danger continues its efforts to recover data, including any calendar, to-do lists, or pictures you have.
Q: What about my to-do lists, calendar entries, notes, and pictures?
Microsoft/Danger continues its efforts to recover pictures, calendar entries and to-do lists, which may be available in the future.
Q: Now that I have my contacts back, what should I do to ensure this does not happen again?
Microsoft and T-Mobile are in constant contact with regard to the reliability of the Sidekick system and are eager to deliver the level of reliable service that our incredibly loyal customers have become accustomed to. We believe that Microsoft is taking immediate steps to help ensure this does not happen again. Specifically, Microsoft has made changes to improve the overall stability of the Sidekick Service and initiated a more resilient backup process to ensure the integrity of their database backups is maintained.
Q: I don't have a My T-Mobile account?
No problem. You can register for one and then follow the steps to restore your content.
Q: Why did I get an error message when I attempted the download?
Microsoft/Danger is still in the process of recovering some customers' data. We ask that you continue to check back on My T-Mobile as we expect that they will continue to recover more customer data. If your contacts cannot be located, you will be notified by October 29 along with the $100 Customer Appreciation Card. Once again, we sincerely appreciate your patience.
Q: What about contacts I've created since the outage?
Those contacts should remain on your device. You may notice you have some duplicate contacts. Duplicates may be deleted on your device or by using the Sidekick Desktop Interface tool that will be available very soon on My T-Mobile. Once you log in to My T-Mobile, click Access Your Desktop Interface. After signing in, the page that opens is called the Jump page.
Q: What if I don't have a computer?
You may use any computer that has access to the Internet. You will only need to log in to My T-Mobile and your Sidekick will not need to be connected directly to the computer. If you don't have access to a computer, Customer Care can help you with your request.
Q: Customer is now using a different phone and wants to get old Sidekick contacts back. Does this still apply?
If you are now using a different phone and have an active T-Mobile account but want to retrieve your Sidekick contacts, you need to change your phone type and select the old Sidekick phone before you begin the process. You can then download the contact file and upload them to your new device.